Because it's 2020
With the Notifi mobile app and web app you can manage your leads anywhere anytime, or let workflows do the heavy lifting. Work smarter not harder
Managing the unmanagable
Lead management has never been easier. With Notifi on your team, keep track of your communications in one place. Your calls, texts and emails all logged for you. No need to dig through your sent folder, old text history or call logs.
Realtime & seamless integration

Powered by automation

Gives you more free time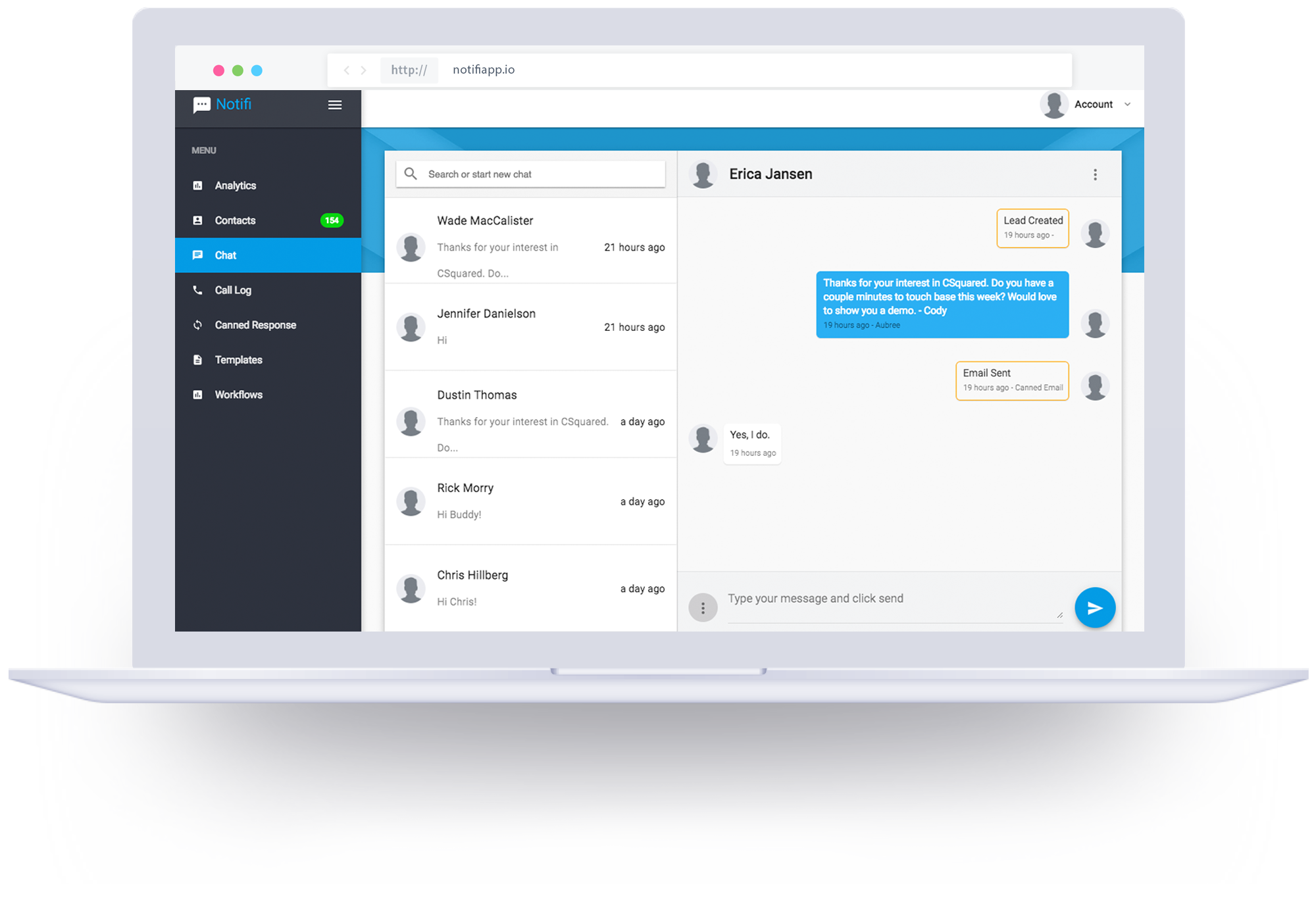 Capture web traffic
With the Notifi website widget you can engage with your website customers in realtime. Web forms are old news, utilize the widget for direct text messaging between you and your leads.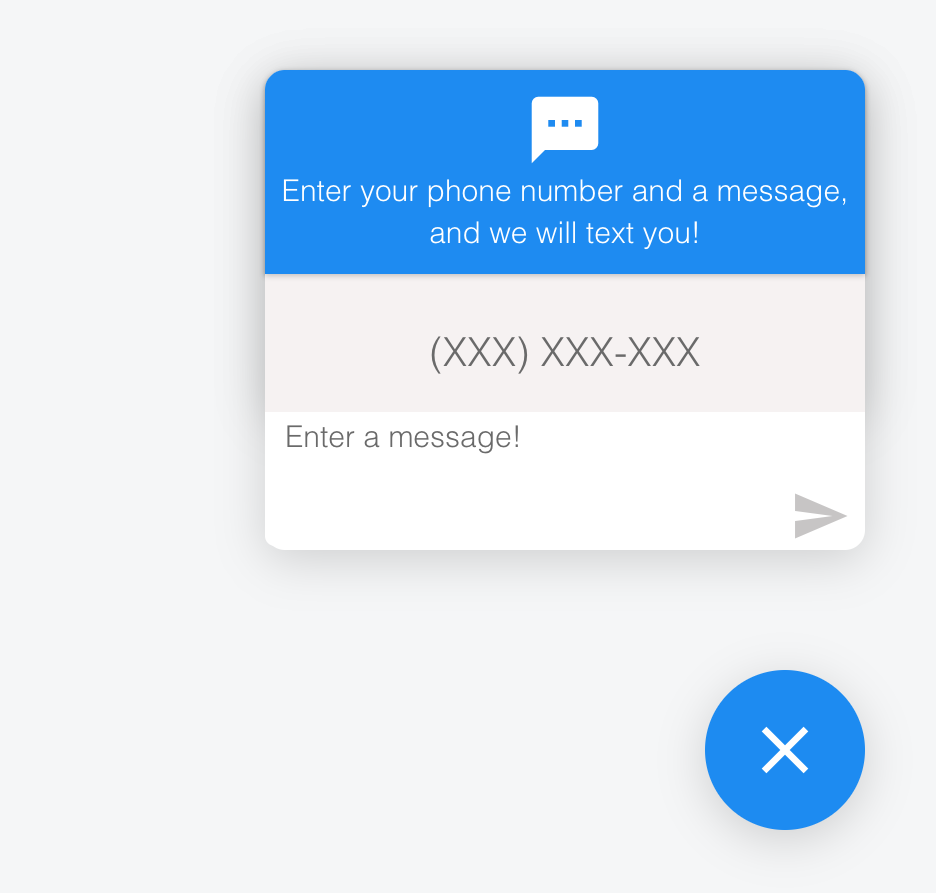 Stay in the loop
We're mobile, so you never miss a lead. Push notifications keep you informed of incoming leads and messages. Reach out or set up workflows to do that for you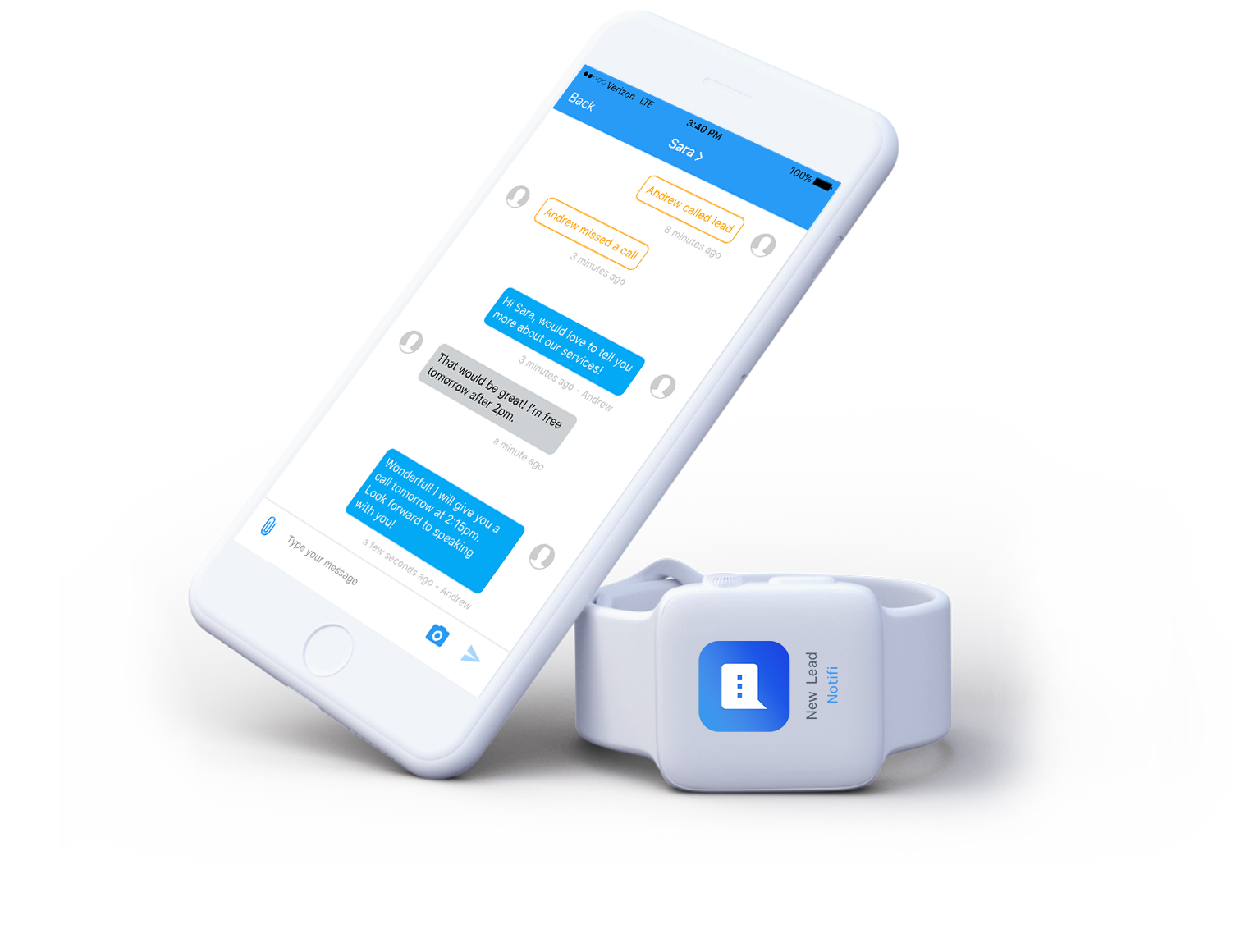 Notifi's 100+ Integrations
Whether you get your leads from Facebook, Google or Wufoo forms, we've got yout covered. Notifi integrates with hundreds of lead sources. Finally there's one place you can send all your leads!
















Don't just take our word for it
Here's what some of our customers say.
With Notifi I've been able to manage 3 times the number of leads that I could before. I feel like I got the assistant I always wanted.

Victoria Hudson
Recruiting & Community Outreach
It's amazing how I can let a lead go through Notifi's process without any oversight. I've got more time to focus on my hot leads!

Jake Schoell
Staffing & HR
At first I was skeptical, but I can't imagine my business without it. All my lead sources now go to one place!

Sherry Brooks
Lead Generation & Management
Was able to leave my CRM entirely for Notifi. They've captured truly what matters for lead management.

At first I said "no thanks," but they insisted. I'm glad they did, I feel like I've gained control of my pipeline!

Jennifer Ryan
Customer Success Manager
Questions? Reach out below
Complete the form below and someone from our team will reach out to you shortly. Look forward to hearing how we can help your business!
textsms Notifi
Mon - Fri 08:00 - 19:00

info@notifiapp.io

Made with in sunny San Diego